How can I leave my child with adults they don't know in a space they've never been to?
How will the teachers know how to support them?
How will they cope?
How will I cope?


We've heard so much anxiety and worry about the lack of transition sessions this year. We understand your apprehension and know we can help. Using over 20 years combined experience as teachers and school leaders and our experience as Mums too, we are offering a recording of our specially designed webinar focussed on flipping the negativity into positivity and feeling confident that the start of school is going to be great.
Who is it for?
This Webinar is for parents and family members of children starting school in September. It aims to arm you with the tools to feel more confident about the start of school with limited or no transition.
What will I learn?
We share our knowledge, experience and up to date research about how adults and children can be prepared and confident to start school despite having little or no transition sessions.
how to support your emotions
how to manage anxiety related to the school start
what the positives are (we promise there are some!)
how teachers are preparing (we've got the behind the scenes knowledge!)
how to help your child prepare - actionable tips that WILL help your child to feel more confident
What will I get?
A 1 hour recorded webinar
Lifetime access to the recording to watch anytime you want
The opportunity to feel confident and reassured about the start of school
Expert knowledge delivered in a way that make you feel like you've had a cuppa with some friends!
When is the live Webinar?
We will be live on Zoom on Thursday 8th July at 8pm. You will receive a zoom link to join us. But if you're busy then don't worry as you will be sent the recording within 24 hours and have lifetime access to watch.
The Webinar Creators:
Emma and Vix are both experienced Primary Teachers and Mums. Vix has taught children aged 4-11 and has a specialism in Psychology. Emma is an Early Years specialist and has also been a Head Teacher for 6 years. Over 20 years combined experience gives them a wealth of expert knowledge to share with you.
Both Em and Vix work in schools currently and have an up to date understanding of the needs and challenges facing school starters in 2021. Emma's little girl started school in September 2020 having had no summer term transition sessions. They bring a friendly and supportive outlook and promise to help you feel calmer and more positive in the current situation.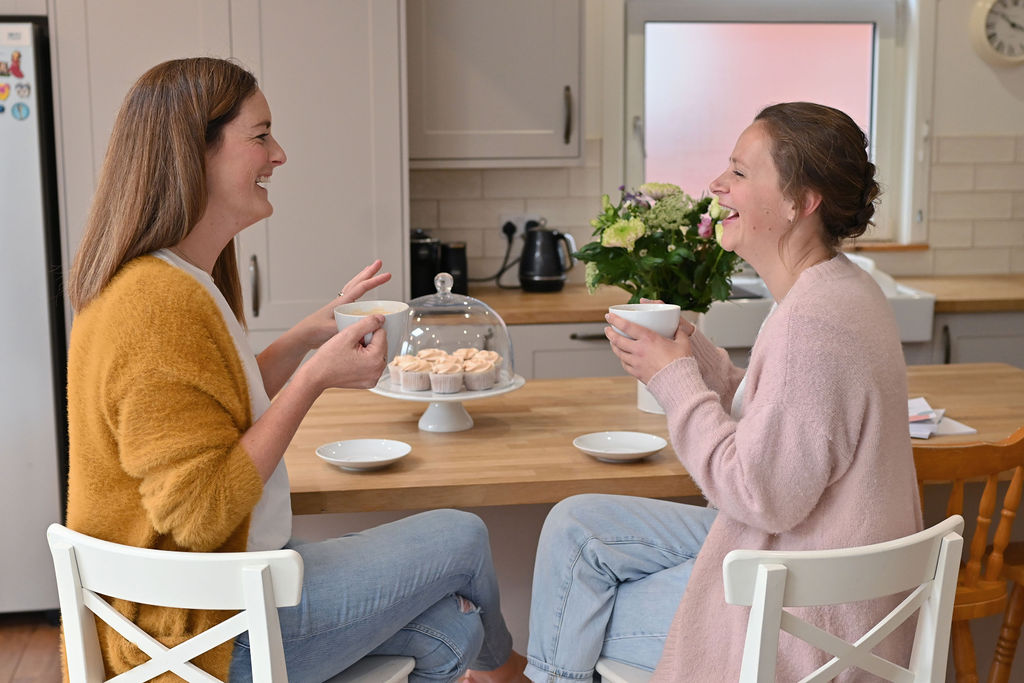 Looking for more?
If drop offs and separation anxiety is a worry then do check out our mini course - Positive Drop Offs.
We also offer personalised support calls. If you'd like to speak to us about any concerns or questions related to your child's education including the start to school we can help.
Find out more here....